Services
PLUMBING SERVICES
RESIDENTIAL AND COMMERCIAL

DRAIN CLEANING
PLUMBING
VIDEO INSPECTION
WATER PRESSURE JETS
SEPTIC TANK PUMPING
GREASE TRAP PUMPING
SEPTIC TANK REPAIR
SEPTIC TANK INSTALLATION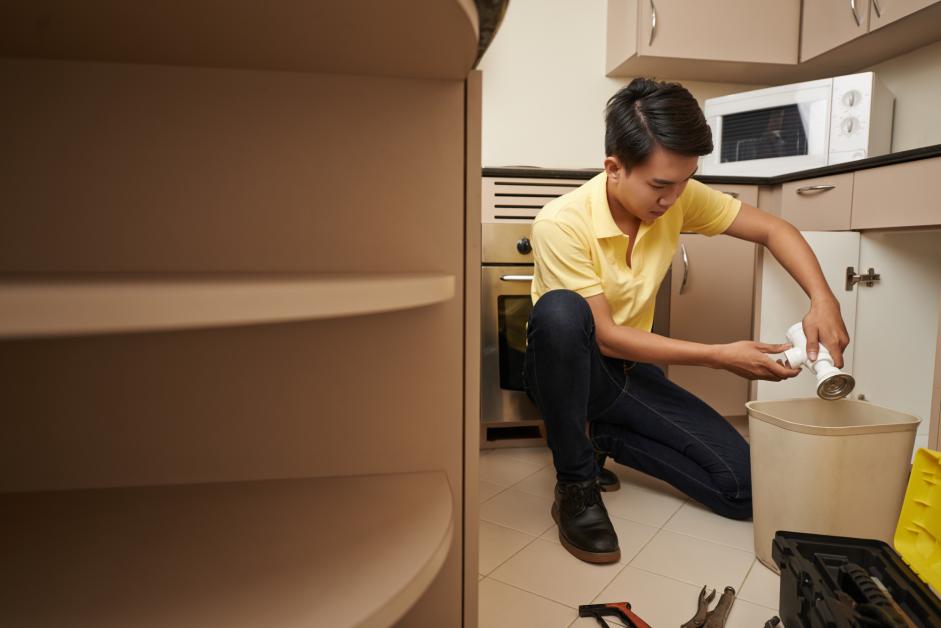 24 HOUR SERVICE
Our 24/7 emergency response team is ready, willing, and able to solve all manner of plumbing emergencies. Call us any time, day or night. We'll take care of the plumbing, so you can take care of business as usual. We welcome the opportunity to earn your trust, and your business.
EXPERIENCED PROFESSIONALS
We train our technicians to care. 'Family owned and operated' comes with expectations. We believe in quality service, professionalism, respecting your property, and cleaning up our mess. Our technicians have passed background checks and drug screens to provide our customers with peace of mind regarding the technician providing service in your home or business.
PREVENTATIVE MAINTENANCE PLANS
We offer comprehensive maintenance plans, scheduled with your easiest convenience in mind and customized to your specific business needs, to ensure ongoing functionality and preventing those unwelcome plumbing emergencies. Setting up a maintenance plan with us takes the hassle out of the upkeep, allowing us to best serve you and your business.
PRIORITY SCHEDULING
We understand that it's never ideal for your business to be interrupted by plumbing emergencies. We are happy to work with you to arrange a convenient time before or after business hours to avoid the interruption and have things back in working order as soon as possible.
MORE THAN A TEMPORARY FIX
We're committed to providing you service options that yield the best possible resolutions to thoroughly address and resolve the issue and prevent bigger problems later on.
PUMPING
Our experience technicians can service many types of tanks and waste.
GREASE TRAPS
SETPIC TANKS
LIFT STATIONS
STORM DRAINS
REPAIRS AND INSTALLATION
With top of the line equipment, if you have a problem with your drain lines, we can help.
INTERIOR & EXTERIOR DRAINS
REPAIR OR REPLACEMENT
VIDEO INSPECTION
WATER PRESSURE JETS
SEPTIC CLEANING AND REPAIR IN THE WIREGRASS
To maintain optimal performance, septic tanks should be maintained on a regular basis. Size, location, and number of household members can affect the frequency in which your tank should be pumped. If you are having a problem with your tank, our technicians can diagnose the problem and let you know what is needed to keep your system running.
Frequently Asked Questions
what is camera line inspection and when would i need it?
A high-tech, waterproof camera attached to the end of a cable is inserted and fed into the line, providing video feedback to a monitor. If a slow draining or clogged line is repeatedly causing a problem, camera line inspection will allow us visualize and pinpoint the exact location of the problem. Over time, your sewer lines can suffer damage from roots or brunt force and new construction run the risk of debris being dropped in the lines. Camera line inspection can often times provide a visual on any root damage, breaks or cracks, buildup, or corrosion that might be occurring.
Camera line inspection can also be useful when looking at purchasing property, a building, or a home. Inspection of the pipes and sewer lines prior to the purchase will help to determine if the system appears to be in good working order or if there are any concerns or issues you might want to be aware of that could be costly in the future.
my toilet is constantly running. is this a problem?
If your toilet is constantly running, this means that the water in the tank is constantly refilling. This can cause an increase in your water bill which can be costly over time. If left unchecked long-term, this amount of water can eventually overload your field lines causing a small problem to become a major issue. Thankfully, a constantly running toilet is typically an easy fix and can usually be attributed to the normal maintenance that toilets require every few years. A simple flapper or fill valve adjustment or replacement should do the trick; just give us a call and we'll have it fixed in no time.
i have tree roots in my line. is it fixable?
Over time, tree roots can begin to impede your field lines and if undisturbed, can cause slow draining and eventually a complete blockage in the line, preventing the ability of tissue, grease, and other to debris to pass through the line. In most cases, our technicians can use powerful, sharp blades to cut through the roots.  
In some cases where roots are left undisturbed, they can continue to grow and expand in the line until the pressure causes cracks or breaks, and worst case, a complete collapse in the line. This type of damage requires repair or replacement.
We are able to offer camera line inspection to locate and assess the severity of the problem.
I've heard it's a bad idea to pour grease down my drain. why?
While pouring that leftover grease down your kitchen sink might seem like the easiest thing to do when your hands are full or you're tired from cooking, it is never the answer! Grease and fat harden and, even in small amounts, will cause a line blockage or clog over time. But what about pouring grease down the line while running hot water? Absolutely not! Even though the hot water aids in keeping the grease liquified for a short period of time, the grease and fat will still cool and harden causing a clog/blockage. The only proper place for grease is in the trash. 
Roto-Rooter
Wiregrass Area | Alabama
Newton, 36352

Message Us
justin.rotorooter@gmail.com